Building Solutions
Building materials for commercial and residential construction

Building Solutions
Steel Framed offers unique construction materials, all manufactured and produced for each individual projects. One of the major Benefits of our system is that the material can stand alone, or be "hybrid" – work in conjunction with conventional building materials such as brick and mortar. This includes but is not limited to, structural grade stud (c purlins) and tracks – all manufactured to exact measurements, Mezzanine flooring system – a light weight, affordable alternative to concrete deck pan, Roof truss and frames engineered to 1 mm precision and infill walls which replace any use of concrete blocks.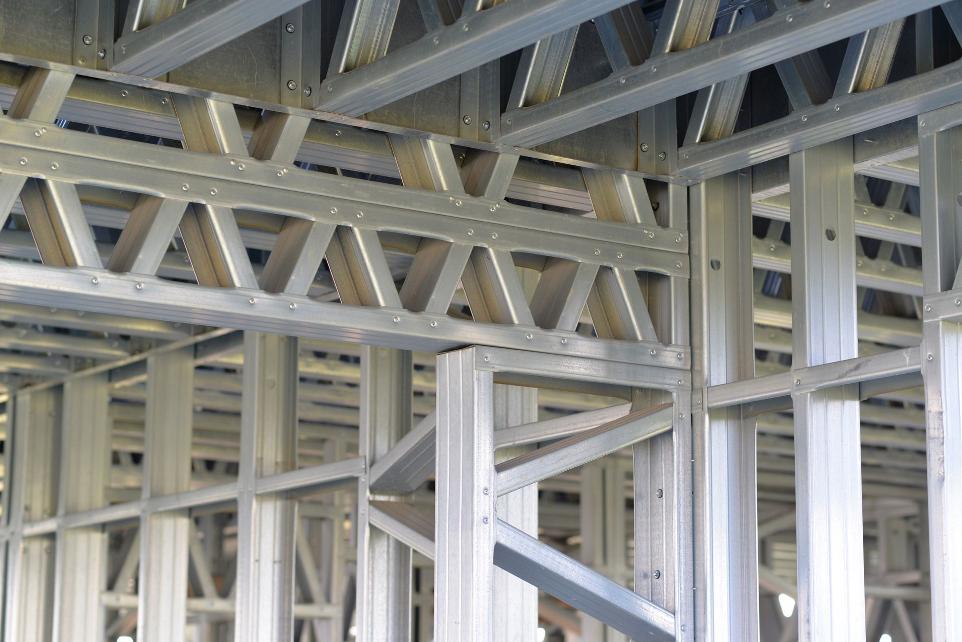 Build Strong, Smart and Fast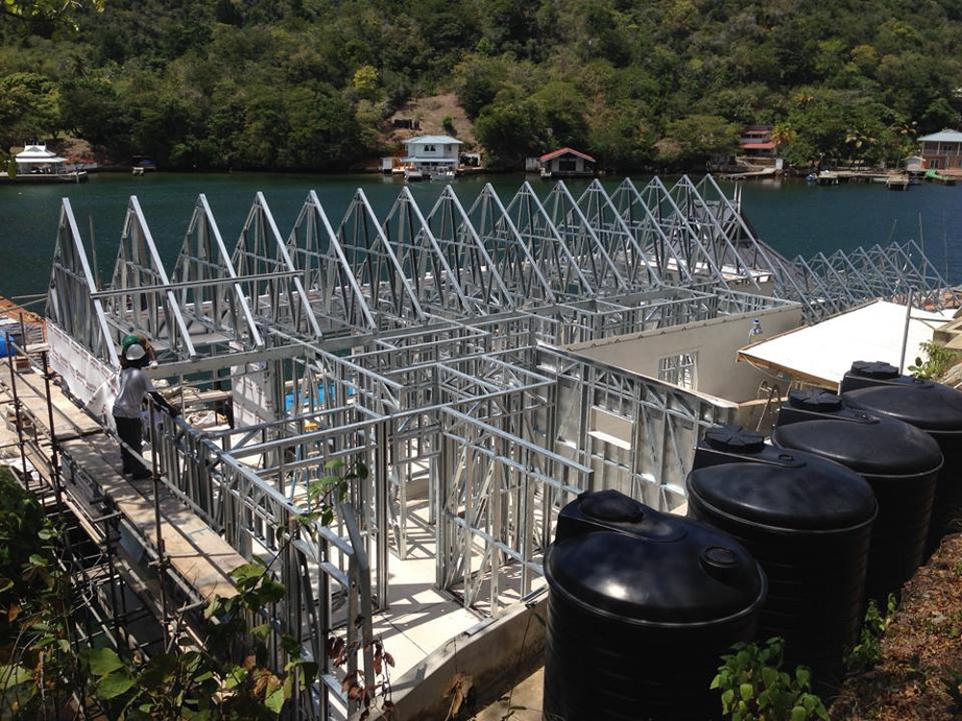 Roof Trusses and Frames

Cold form steel frame roofs are a remarkably versatile solution for creating complex, architecturally interesting and 100 percent non-combustible roofing solutions. The structures are either steel trusses or frames which can be designed for any type of roof design and can accommodate roof sheeting and or tiling. Our system can work in conjunction with concrete and structural steel or as part of a total cold form structure.
Wall Framing

Steel Framed pre-panelized wall framing can be used for both structural load and non-load bearing (infill) walls. All service holes are pre punched resulting in easy installation of MEP. Door and window openings are included with exact measurements, ensuring no additional labor for installation of these components. Our solution results in Significant labor savings as there are no measuring, cutting, or welding on site, simply to assemble (if outside of Trinidad) or install the pre-panelized frames (locally). There are also long term savings on maintenance since these frames come quoted with a G-90 anti corrosion coating and are moisture, termite and fire resistant.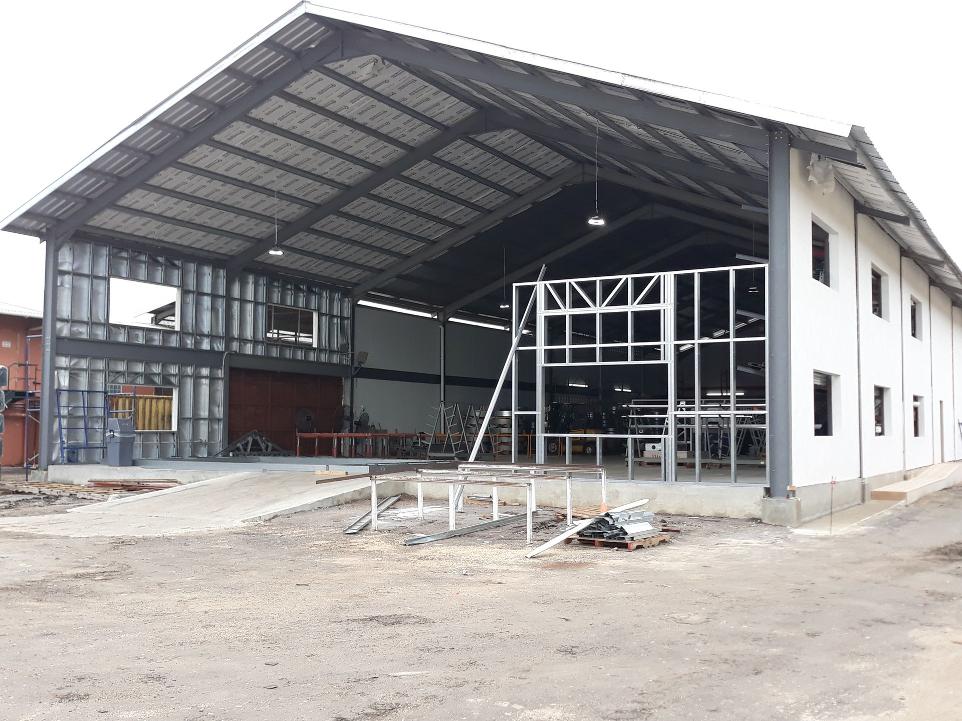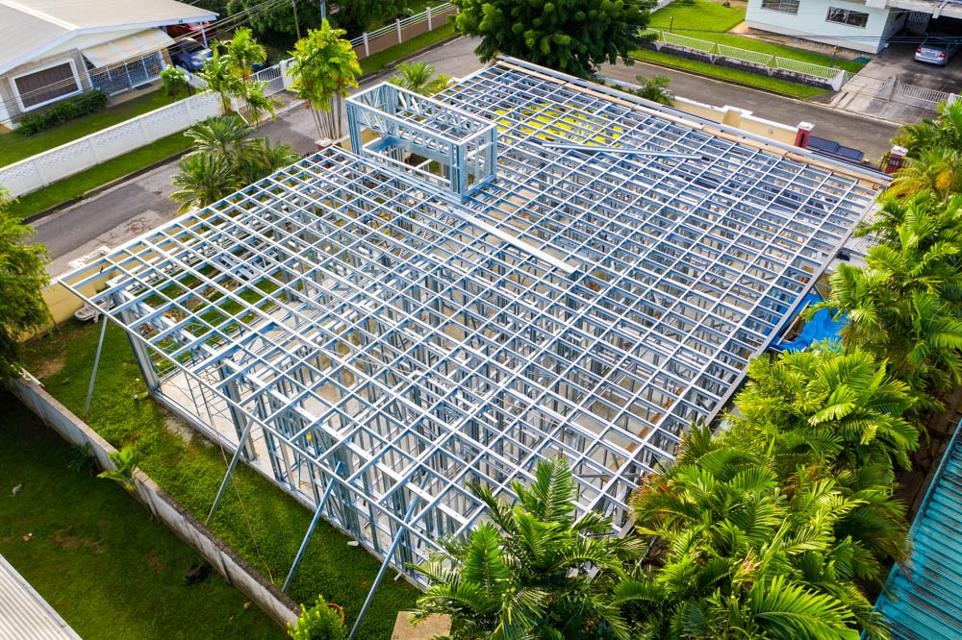 Mezzanine Flooring System

Our Mezzanine flooring system offers a dramatically increased design and building option while delivering a durable, high quality flooring system. The floor consists of 6" or 8" members, 16" on center with a 1" thick plycem (concrete board) on top which can accommodate tiling, vinyl flooring etc. The strength of the system caters to cantilevers and uniquely shaped decking designs. Easy to install as all members come pre-cut to spec- no need for specialized trade workers. Serves as an alternative to concrete deck pan or foundation, applications include; 2nd floor, loft/attic, outdoor deck and so much more!

Structural grade stud (C purlin) and U Tracks

C & U stud and tracks, custom designed for each individual project. "U" shaped channel runners (track) are used as the top and bottom tracks to secure wall studs or end support closures for floor joist framings. The " C" studs are lined up in between the tracks, which are the components that make up the Framing. Stud and Track come in a variety of gauges with custom lengths saving you time in cutting and material wastage.