Welcome to Steel Framed Engineered Solutions
About Steel-Framed

STEEL-FRAMED ENGINEERED SOLUTIONS LTD. is the foremost provider in the design, manufacture, assembly, and installation of cold-formed steel framing solutions for all residential and lightweight commercial construction. The system consists of C & U studs and tracks, custom designed for each individual project. Our system is an environment-friendly construction material that is recyclable, unlike many other building materials. If you are looking for a modern way to build, while being eco-conscious, look no further!

Aside from the other benefits of using our system, we consider the environment to be number one.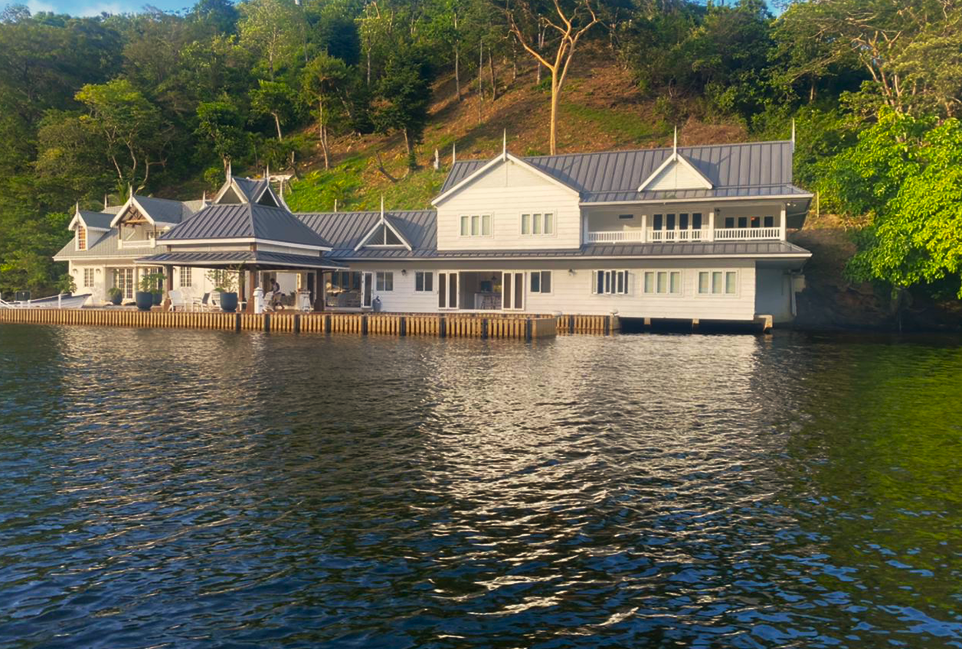 Designs
Save time and money with our "ready-to-go" designs complete with pre-done costings, bill of quantities, architectural, complete engineering, standard foundation design and all documents ready to submit for approvals (when building in Trinidad only).

WELCOME-ESTATES
A luxurious, residential community built to give you the comfort and peace of mind you're searching for. Located at Welcome Road in Cunupia, minutes away from Chaguanas, with easy access to shopping districts, schools and entertainment.
"We chose to go with a pre-fabricated home because of the challenging access to our coastal property. We are very happy to have chosen the AP Scott steel framed system. Their staff were very competent in helping us and gave us honest and sound advice on managing the build that allowed us to manage budgets. The end product was structurally sound with strong, giving us comfort that we had a resilient home, the best part was that it was constructed in 3 weeks, saving time and expense."
Darren
"It took a lifetime of dreaming and a further three years for my sister and I to finally bring our dream to fruition. We were looking for a prefab home, but in the end, we wanted quality, as low maintenance as possible and of course, everything had to be weather proof, earthquake proof, safe and within our budget. We are so proud to say how extremely pleased we are with the product, the ease of the build and the support from the team at Steel Frame, along with our amazing Contractor, everything was solvable!"
Gillian
"I purchased my custom home from Steel Frame back in 2012 and it still feels like new! I have been through a number of earthquakes and have had no damages to my home and felt very safe. One of the major benefits of my home is it is much cooler than traditional concrete, lowering my electricity bill. I have no regrets with my decision to build using this technology and now know why they say these are 'structures for life'"
Kristeen
"I approached Steel frame to supply and install their system for our home in Bacolet Tobago. My site was challenging because of the salt environment and heavy winds. It took just two weeks to have the complete super structure inclusive of the roof! And I was able to complete the finishes worry free. It has been over six years now and the structure has proven it self to deal with these conditions. Thanks again to the Steel Framed team"
Mark
"Steel Framed Engineering Solutions LTD, really blew me out of the water with the work done on my 60 year old house renovation. To say that I am satisfied will be an understatement. Their building system is excellent and I found the team to be efficient, professional, knowledgeable, reliable and trustworthy. They were also customer focused, they made sure to explain the process, at each step of the way and executed the work in a timely manner. I highly recommend this building system and have already recommend this construction method to several persons and I will continue to do so in the future. I get compliments from my neighbors and strangers all the time."
Gerry
Build Strong, Fast and Smart