Tarantula Unit
The Tarantula 2-story, 1-bedroom, 1-bath cottage-styled unit is part of our Ready-to-go design range of pre-engineered homes. The unit is 1122sqft and includes 1 bedroom and 1 bathroom and a loft. Our Ready-to-go designs provide homeowners/contractors with pre-done costings, bill of quantities, architectural details, complete engineering, standard foundation design, and all relevant documentations that are required for approvals (in Trinidad and Tobago).
---
Cost
Materials: TTD $183,156.60 (USD $26,996.90)
---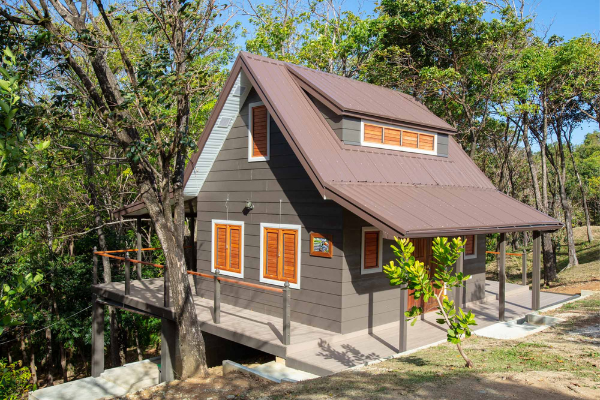 Brand Details
At Steel-Framed, we provide a hassle-free building process while leaving the finishes to you so you can make it your own. Our pre-engineered homes are fire-resistant and are engineered to withstand most hurricanes and earthquakes.

Designed and built in our controlled factory environment, our Steel-Framed structures offer unprecedented precision, architectural freedom and energy efficiency, resulting in minimal waste on-site and efficient assembly without specialized tools.
---
Share this product
Let us help you bring these designs to life.