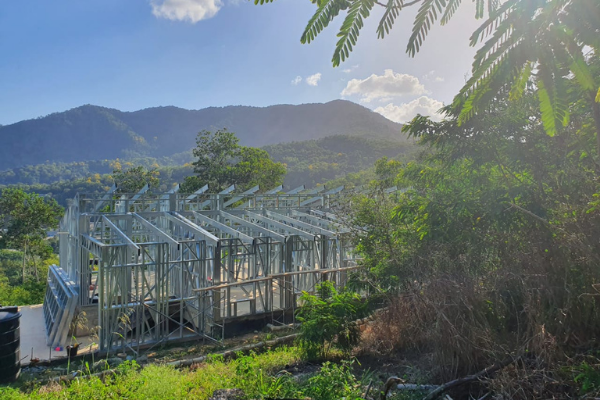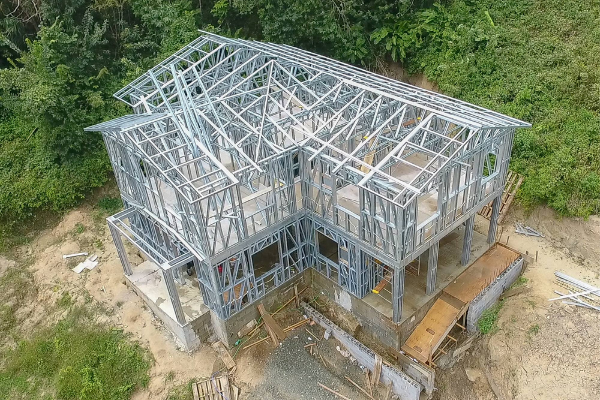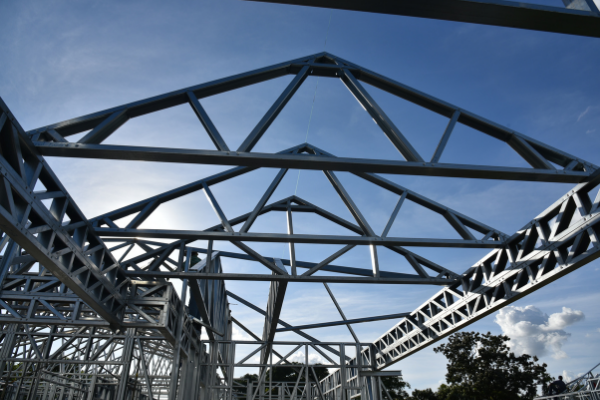 Roof Framing and Trusses
Our Roof Frames and Trusses are resistant to water, mold, and termites; is lightweight, durable, and non-combustible, making it a long-lasting alternative to traditional timber or other conventional building materials.
Cold formed metal roof trusses are a remarkably versatile solution for creating complex, architecturally interesting and 100 percent non-combustible roof systems. The roof structure is generally a steel truss or frame which can be designed for any type of roof sheeting or tiling. This system is suitable for all roof designs such as hip and gable - it can also work in conjunction with concrete and structural steel. It can be designed to achieve the dramatic looks desired by today's modern building designers. Our experienced engineering staff can provide the most efficient designs possible while ensuring safety and building code compliance.
---
We are excited to provide you with the best Building Solutions!